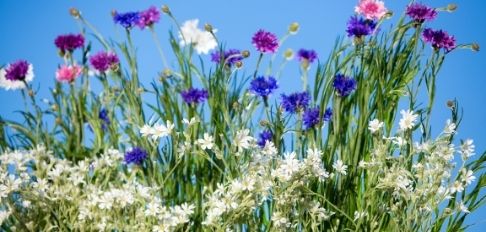 Luci's Blog
I was part of the sexual Abuse Recovery Bible Study with a small group of women through the "My Ashes To Beauty" ministry. And when I agreed to participate, I figured it had been so many decades since the abuses took place that there wouldn't be any new discoveries. Well, it turns out there were things that I had not yet processed, even with all the counseling I had over the years.
I had the opportunity to mourn the loss of a safe and happy childhood and teen years that every girl deserves to experience. One of the things that really moved me is when we shared photos of the timeframe that we lost our innocence. I felt such compassion for the other women's photos and how precious and vulnerable they appeared at the time of their abuses. When I looked at my photo, I felt such love and mercy for the young adolescent girl, that was me; I shed tears over that. I didn't see myself back then, the way I now do. I had blamed myself for the abuses and couldn't see beyond how it defined me. I was reminded over the course of this study that I am God's precious and adored daughter! And that was definitely a good thing to allow to sink into my heart!
As I got to know the women in this intimate setting and hear their stories, I realized, I'm not alone in this, that others have experienced similar atrocities and it endeared me to them. We bonded in a way that goes beyond a typical group gathering for prayer or Bible study. I got the sense that God brought this particular group together so we could pray for, encourage and show one another that there is further healing and work to be done. The prayers that were prayed over us was like a healing balm that sunk deep into my soul!
Sexual abuse recovery takes time, as we peel away layers of false beliefs and negative thinking which keeps us in bondage and from moving further on the beautiful path that God has for each of us to walk. Not only do we need to continue to grow in Him, but He also wants to use us to show others the healing and forgiveness that is waiting for them, through His love. This study ws a safe place to share and be vulnerable with like-minded women.
His beloved,
Luci