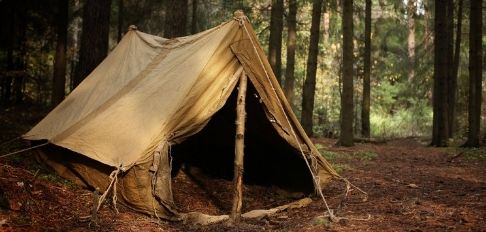 The Traps of the Devil: ACHAN
A Series Taken from Dr. Charles Stanley
"Achan"
(Joshua 6 & 7:1–12)
Why is the love of money the root of all kinds of evil?
1 Timothy 6:10 states, "For the love of money is a root of all kinds of evil, for which some have strayed from the faith in their greediness, and pierced themselves through with many sorrows."
Joshua 6:18-19, God warned the Children of Israel, "And you, by all means abstain from the accursed things, lest you become accursed when you take of the accused things, and make the camp of Israel a curse, and trouble it. But all the silver and gold, and vessels of bronze and iron, are consecrated to the Lord; they shall come into the treasury of the Lord."
After Israel had won a huge victory in battle over Jericho where the Lord caused the walls to come crashing down, Joshua went to take the city of Ai. God commanded the children of Israel to refrain from taking anything that belonged to the people in Jericho. All the gold and silver would be brought into the storehouse for the Lord. If anyone were to disobey God's command, they would be accursed. Unfortunately, there was an Israelite who did not heed the Lord's warning as a result of his disobedience the battle was lost and 36 men died. Devastated, the children of Israel could not understand what went wrong. Joshua and the leaders of Israel cried out to the Lord, rent their clothes and put ashes on their heads. God responded by telling Joshua, "Get UP! There is sin in the camp, and that's why you lost the battle. Someone has taken the accursed things from Jericho." Joshua was given the responsibility to seek out the person responsible for sinning against God and for betraying the people of Israel.
Israel's situation paints a vivid picture of how destructive sin can be. Many people are often affected by just one act of sin. Joshua discovered that it was Achan who had touched the accursed items by bringing them back into his tent and burying them. Because he allowed the sin of greed to control his actions, Achan's whole family was punished for his actions. What a powerful example of the deadly effects of sin on an entire family and group of people. Sadly, Achan's family suffered the consequences of his greed, which is the case for many families today. When a person in a family falls into grievous sin, all the members of the family are harmed by the effects of it. Because of God's awareness of the destructiveness of sin, He protects us by giving us laws to guide us, not to punish us.
Why didn't Achan trust God to provide for his family?
Why don't we trust God to provide for all of our needs?
Why do people steal and take things that don't belong to them?
Is it out of fear that I will not have enough, doubting that God will provide for me?
We may say to ourselves, "I cannot trust God to provide. So, I must take matters into my own hands and steal and cheat and lie to get what I need. No one will find out."
Let's apply 1 Timothy 6:10 to our society today.
Why does the love (obsession) of money open us up to all kinds of evil?
What is our motivation for the money?
Is it to provide for our families and to help others, or is it for personal gain?
Some people want to acquire large sums of money so that they can have greater power, control, and influence. We see this very same situation occurring today in several professions where the accumulation of wealth leads to pride, arrogance, power, influence and lawlessness. They become deceived and consumed with the notion that they are somehow better than you and me. I pray they repent and turn from their sins and receive the gift of salvation, which was purchased for them with the precious blood of Christ. If such people die without having repented of their sins, then they will stand before Christ and will be judged, according to what they have done, Romans 2:6. They will be cast into hell where the fire is not quenched and there is wailing and gnashing of teeth. Separated from God for eternity, they will be tormented with the memories of all the evil they have committed in their lifetime. God will be much harsher with them than we could ever imagine. Let's pray for those who believe they are superior to others and have no fear of God, that they come to faith in Christ.
Will you pray with me that the God of heaven and His Mighty Warrior Angels will dismantle this evil world system, which is opposite of God? They strive to divide, steal, kill, cheat and lie to get what they want all because they have chosen to follow Satan, the prince of this world.
Stay in community and be accountable to one another so you do not fall into temptation and a snare.
You are loved,
Toni