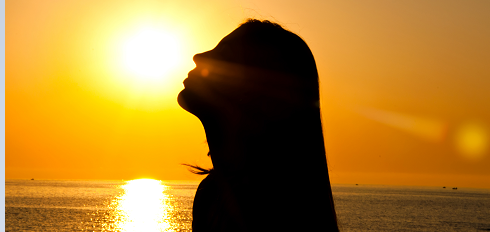 1st Samuel 17:28, 1st Corinthians 15:58, and Philippians 1:3-6
In 1st Samuel 17, prior to fighting Goliath, David has an encounter with his older brother Eliab. Eliab accuses David of being in sin and being prideful. In 1st Samuel 17:28 we read, "Why did you come down here? And with whom have you left those few sheep in the wilderness? I know your pride and the insolence of your heart, for you have come down to see the battle."
Many around David, even his own family, tried to discourage him from fighting the giant because of their fears and their lack of trust and confidence in the Lord. The enemy was also at work in this situation, trying to prevent David from obeying the calling God had placed on his life.
Opposition to your calling will sometimes come from your own family and closest friends. It happened to me when I started on my abortion healing journey, back in January 2006. It was Sanctity of Human Life Sunday, and I was sitting in my Sunday School class. The Holy Spirit said to me, "I want you to help other women feel forgiven for their past abortions." People closest to me said, "You shouldn't do it because you are not suited for it; you should be working with children instead," or "It's too hard for you, and you will not be able to handle all the sorrow and pain associated with abortion."
So, I did nothing for a few weeks. Shortly thereafter, my Pastor preached on obedience. When I heard this sermon, there was no denying the pull God had on my heart. I had to do this. I went back to that person who had doubted my calling and abilities and said, "You don't understand, God is calling me to do this and I must obey Him."
How can we apply this to our lives? First, we must be prepared for many around us, even our own family members, to disagree with our calling. They may cause you to doubt whether you have truly heard from God or not. Many will try to prevent you from fulfilling your God-given calling on your life. They will say, "Are you sure that's what God is leading you to do?" The enemy will throw everything at you to trip you up, so you do not fulfill your God-given destiny. Your destiny or calling is not something you choose. God is the one who calls you, and He is the one who will equip you for it. In 1st Corinthians 15:58, it says, "Therefore, my beloved brethren, be steadfast, immovable, always abounding in the work of the Lord, knowing that your labor is not vain in the Lord."
You are courageous women of God and I want you to be encouraged. God will equip you for the battle you will face in your ministry. God will prepare you for every good work. Keep your eyes on Jesus and He will lead you, protect you, provide for you, and guide you, all the days of your life.
I would like to pray this prayer over you:
Philippians 1:3-6
"I thank my God upon every remembrance of you, always in every prayer of mine making request for you all with joy, for your fellowship in the gospel from the first day until now, being confident of this very thing, that He who has begun a good work in you will complete it until the day of Jesus Christ;"
Follow the Lord's leading, dear one; He can be trusted. He will always lead you to walk on the path of truth, life, and peace.
Reach out today if you need prayer or a word of encouragement. —Toni