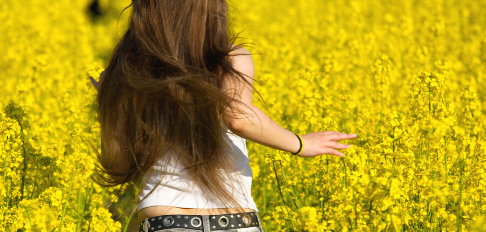 Jonah 1-2
When Jonah decided to go against God's plan for him, he took a ship to Tarshish, the opposite direction of Nineveh, to flee from the presence of God. God continued to pursue Jonah but it was impossible for Jonah to get away from God.
God sent a great wind and a mighty tempest so that the ship was almost broken. (Jonah 1:4) Even the mariners were afraid, men who were used to the sea and storms, but they knew this one was different. Jonah tells the mariners that he is a Hebrew and that he fears the Lord, the God of heaven and he tells them to throw him over board, so that the sea would become calm. (Jonah 1:8-12) The mariners were exceedingly fearful, but God in His mercy prepared a great fish to swallow up Jonah and he stayed in the belly of the fish for 3 days and 3 nights. God had to isolate Jonah to get his attention, finally he cried out to God, (Jonah 2) and God rescued him and Jonah did go to Nineveh and all were saved.
When I think back at my abortion, I see that I too was fleeing from God. I isolated myself from Him and my family. I allowed the enemy to lie to me and tell me, "Your parents will never accept you and the baby, it's a big mistake. Take care of it now before anyone finds out."
God had pursued me also and he gave me a way to escape. the first time I went for my abortion, I was partying the night before. I was hung over and needed food, so I stopped on the way, but when I got to the clinic, they said I could not have the abortion because I ate. When I think back to that day, I drove myself and I was all alone. what was I thinking? That's the point, I wasn't thinking clearly. Whenever I have made decisions based on fear, they have never been good ones. But I didn't allow this bump in the road to stop me from having the abortion. I bought into the lie that my child would be deformed because of my heavy drinking and drug usage. This was something I had to do; I didn't see any other options.
I finally did have my abortion on December 10, 1980 and at that moment everything changed. My heart was broken, my body was broken and my spirit was broken. It was the worst decision I ever made in my life. My heart goes out to you precious sisters who were forced by someone else to have an abortion against your will.
I struggled with depression, crying episodes, feelings of isolation and loneliness. I still continued with the drinking and drugs and thoughts of suicide started entering my mind. I just wanted the pain to go away. Then one glorious day I heard the gospel for the first time on January 2,1994 and in 4 weeks I had given my heart to the Lord and asked Him to forgive all my sins and to heal by broken heart. From that moment and going forward I will never have to feel alone again. I have a Savior who will never leave me nor forsake me. Thank you, Jesus.
God has a beautiful plan and purpose for your life too. In Jeremiah 29:11, "FOR I KNOW THE THOUGHTS I HAVE FOR YOU, SAYS THE LORD, THOUGHTS OF PEACE AND NOT OF EVIL, TO GIVE YOU A FUTURE AND A HOPE." God can turn the darkest times in your life into something beautiful for His honor and glory.
I pray this blesses your heart.
Blessings,
Toni