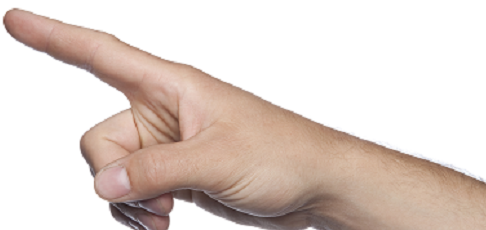 Stinking Thinking: Justification—Justifying My Sin
Genesis 3: 8-13 and Proverbs 11:14b
And they heard the sound of the Lord God walking in the garden in the cool of the day, and Adam and his wife hid themselves from the presence of the Lord God among the trees of the garden. Then the Lord God called to Adam and said to him, "Where are you?" So he said, "I heard Your voice in the garden, and I was afraid because I was naked; and I hid myself." And He said, "Who told you that you were naked? Have you eaten from the tree of which I commanded you that you should not eat?" Then the man said, "The woman whom You gave to be with me, she gave me of the tree, and I ate." And the Lord God said to the woman, "What is this you have done?" The woman said, "The serpent deceived me, and I ate."
Stinking Thinking refers to the negative thoughts that torment us especially when we are HALT: Hungry, Angry, Lonely or Tired; thoughts such as a distorted view of God and self, negative thinking, justification, fear, and anxiety. We will address each of these topics so we can discern between the lies we have believed over the years and replace them with God's truth. Our goal is to equip you so you can have victory in these areas.
I define justification, more specifically justifying sin, as the belief that I am making a right or reasonable decision, when in fact the opposite is true. I have heard almost every excuse to justify a woman's choice for an abortion; I had several myself. I allowed the enemy to isolate me and to lie to me, just like he did to Adam and Eve when they ate the forbidden fruit and sinned against God. As a result of my sin, I rushed to make my decision and not ask for help or discuss it with anyone. It's the one thing we as woman don't ask for help with, why is that? We talk to our friends or family about other decisions we make, but why not this one? I believe the enemy immediately swoops in and starts flooding our minds with all kinds of chaos, coupled with lies, fear, and anxiety. This combination is overwhelming to our minds and we scramble to stop the noise in our heads so we can return to normal. I did not have my abortion until my second trimester, but I had my mind made up immediately I was going to have an abortion. I had to wait months to have my procedure because I didn't follow protocol and ate before my first scheduled abortion so I had to reschedule. I had to make 2 abortion appointments! Perhaps God was giving me a way to escape, but I wasn't seeking His counsel. Instead I felt justified in my decision to move forward with the abortion.
The reasons I used to justify my abortion were the following: I believed the lie that my baby would be severely deformed because I was doing heavy drugs, drinking excessively, and smoking 2-3 packs of cigarettes per day. I was still in college in Ohio with no job and I thought I can't have a child now! I believed the father of the child would leave me to raise the child on my own. But the biggest reason was that I was afraid to tell my parents. I regret that I did not have the courage to admit to my parents that I made a mistake. I never gave them an opportunity to have a say in my decision because I took matters into my own hands. My fear and pride prevented me from telling the truth, I wish I would have told them, because I could have my 40-year-old son with me today. But I cannot go back and change my past, all I can do is learn from it and understand why this broken frightened woman could not tell her parents the truth. I remember when after watching the movie, "Unplanned", I was at my laundry room sink and the Holy Spirit whispered to my heart, "Every child in the womb is mine," tears filled my eyes and I replied, "I know Lord and I robbed you of the baby in my womb and I am so sorry."
Sin is never justified. Looking back at our first parents, Adam and Eve. We see they pointed their finger at someone else to justify their sin before God. The exchange is quite interesting and we use the same tactics today. In Genesis 3, after Adam and Eve eat the forbidden fruit, God is calling to them, "Where are you?" God called Adam by his name wanting him to confess his sin but instead he justified his sin and accused the woman who God gave him, and Eve likewise accusing the serpent. Instead of taking responsibility for their sins, they blamed someone else. Their pride prevented them from humbling themselves before God and repenting of their sin. My pride prevented me from asking my parents and God for help in my abortion decision. Instead I listened to the devil, and I suffered for years as a result of my decision.
We are here to help you make life affirming God glorifying decisions in your lives. Proverbs 11:14b, "In the multitude of counselors there is safety." Please reach out if you are struggling with making good decisions.
May I ask you a few questions?
What were your reasons for your abortion(s), that at the time you felt were justified?
How do you see your decision-making process now?
What were the lies you believed?
What is the truth that God has shown you?
Blessings,
Toni