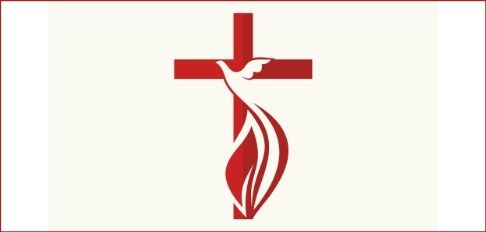 Luci's blog
We receive this peace through the indwelling of the Holy Spirit.
If we have given our lives over to Jesus and are following Him we have the very spirit of Jesus Christ living in us! He is always present, interceding and guiding us into truth and peace, in and out of the storm.
What is His purpose? It is that you will live with peace and joy in your heart, knowing that He loves you and nothing will come between you and Him, no matter the situation. It is that you will be made righteous, that you may display the gifts of His Spirit and show Him to a dying world.
Prayer is always God's plan to connect us to Him but now more than ever, we need to be praying earnestly for God to draw us to Himself and praying about all that's happening around us.
We have access to the very Spirit of Christ in His Holy Spirit who will intercede for us when we don't know what to ask for!
~ Romans 8:26-28
"Likewise the Spirit helps us in our weakness. For we do not know what to pray for as we ought, but the Spirit himself intercedes for us with groaning too deep for words. And he who searches hearts knows what is the mind of the Spirit, because[ the Spirit intercedes for the saints according to the will of God. And we know that for those who love God all things work together for good, for those who are called according to his purpose."
"Our prayers are not always answered by a specific action. Sometimes our prayers are answered with a shift in our attitude or in our emotions. After prayers we may find that confidence has replaced our fear, contentment has replaced our desire, hope has replaced our despair, comfort has replaced our grief, patience has replaced our frustration, joy has replaced our spirit of heaviness and love has replaced our anger. I know many of us are shaken by the events in the past few weeks so, let's look at Isaiah and see how he coped:
When Isaiah's life was shaken, he responded by looking up. As a result, he had a fresh vision of the Lord. This is the time to look up…from our knees! Let's ask God to give us a fresh vision of Himself. Because, God is our refuge and strength, an ever-present help in trouble. Therefore we will not fear… since He who dwells in the shelter of the Most High will rest in the shadow of the Almighty. I will say of the Lord, He is my refuge and my fortress, my God, in whom I trust. Surely he will save you from…the deadly pestilence…You will not fear the terror of night…nor the pestilence that stalks in the darkness, nor the plague that destroys at midday. A thousand may fall at your side, ten thousand at your right hand, but it will not come near you…" Anne Graham Lotz
Blessings,
Luci