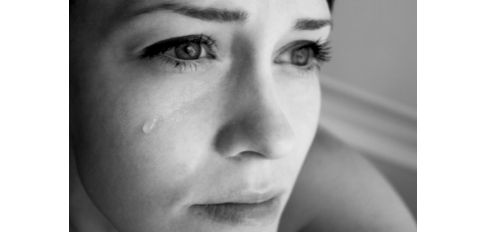 Abuse Recovery Support Group ARSG
HOW GOD TURNED MY PAIN AROUND (Part 1)
By Luci
When I was very young, still sleeping in a crib, I already felt unsafe. My older brother got enjoyment from taunting me which continued throughout my childhood. It was as if he had a demon leading him to cause me pain and fear! As night was falling, he would come to my crib, lean in and get very close to my face, scaring me so much that all I could do was lay there with my wide eyes, looking up at him, wishing he would go away! This brother continued to taunt me in various ways, throughout the years until the sexual molestation took place when I was 11. He got another brother to join in; I was still very afraid and kept it all to myself. I was a victim for all intents and purposes; my parents were not nurturers so I didn't go to them, believing they would blame me. There was great shame attached to what was taking place. I built up a resentment and even a hatred for my brothers and my parents for not protecting me from the torment for so many years! I found out later in my teens that my father was reading porn magazines and that was the main source of my brothers disfunction. In addition, he was molesting my older sisters.
At the age of 12, I was lured and raped by a man in my neighborhood that was almost 10 years older. It was again, frightening AND painful. After that encounter, I began my journey of promiscuity and abuse. It was very rare that I found myself in the company of a respectful and caring young or older man. It was as if I had the words 'USE AND ABUSE ME' on my forehead! I hated my life and believed that I was ugly and flawed.
Having left home at the age of 15, I tried to make it on my own. But I discovered the world to be a dangerous place for a young woman on the streets. I would be raped, molested and abused multiple times, by various acquaintances and strangers by the time I was 18. I joined the Air Force at 19 after a local cop attempted to molest me. I decided the military would be a safe place to lay my head and provide regular meals. But my disfunction followed me as I continued to make poor choices with men. I was hurting deep down and felt hopeless. I can remember being sent to counseling the first year in and the man who was there to "help me", made me worse! He told me I was fragile and he was right; I cried at the smallest thing! So, to make his point, while in counseling, he moved close to me and yelled loudly! I jumped and began to cry. He seemed pleased that he made his point so well. I never went back to him! Men were my enemy and most women were not to be trusted.
I continued through the years with an extremely unhealthy sense of self and others. At 24, I found myself pregnant by a man I barely knew. Like so many other men I had allowed myself to be used by, he lied to me, said he had a vasectomy and really wanted to be with me! After he finished getting what he wanted, he was gone and I was alone. I didn't have time to ask myself why all these terrible things kept happening to me; I needed to get busy and "fix this problem"! That was my MO; I concluded that no one would look out for me, I had to do it myself!
At 25, approximately 9 months after I aborted my child, the Lord showed me His forgiveness and that is when my journey of healing and restoration began! At that moment in time, when I surrendered to His Lordship, He gave me a new identity, one He always intended for me to have! I went from battered victim to precious, beautiful and beloved daughter of The King! I was now safe and under the watchful eye of my heavenly Father.
Psalm 34:18 "The Lord is near to the brokenhearted and saves the crushed in spirit.
I had developed so many scars over the years that it was going to take some time to work through all the pain and multiple levels of lies and distorted thinking. I started to attend a little church and there I met an older man who mentored me from God's Word. He was an amazing model of a godly man that treated me with dignity and respect! That is the point I began to open up to the possibility that there were other men in the world that would not abuse and take advantage of me, but could be respectful and actually love me without ulterior motives.
My journey of healing and restoration continues to this day; God is lovingly pouring into me, gently teaching and bringing others into my world that show me His gracious love. And He is also using me, precisely because of my wounds and suffering, to show other wounded souls that there is hope! My scars are no longer ugly to me but are, in the words of Shauna Neiquist, "holy places, reminders of the healer Himself."
2 Cor 1:3-5 "Blessed be the God and Father of our Lord Jesus Christ, the Father of mercies and God of all comfort, who comforts us in all our affliction, so that we may be able to comfort those who are in any affliction, with the comfort with which we ourselves are comforted by God."
How God Turned My Pain Around (Part 2) by Luci (CLICK HERE)