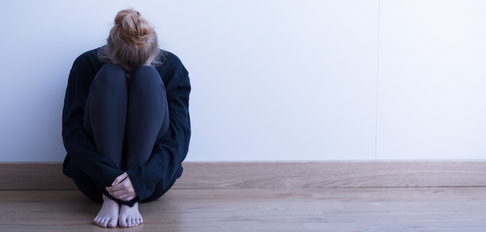 How to Overcome Trauma
By Toni Weisz/Abuse Recovery
Scripture References: Psalm 147:3, Psalm 27:10, Psalm 100:5
"Trauma can be more than a dark pit of despair or a spiral of depression. It has the potential to be our deepest source of empathy, strongest point of connection, and most forceful impetus (stimulus) for growth if we bravely choose to let others into both the brokenness and the mending. My Brokenness becomes beautiful when I see trauma as an opportunity to grow." (Excerpt taken from the devotional, Suffer Strong: A Plan for Redefining Everything, by Katherine and Jay Wolf.)
Psalm 147:3
He heals the broken in heart and binds up their wounds.
Psalm 27:10
When my father and my mother forsake me, then the LORD will take me up.
Psalm 100:5
For the Lord is good; His mercy is everlasting, and His truth endures to all generations.
It takes courage to face the trauma from our past. This is not an easy process. In fact, it is quite painful at times, and it is not for the faint of heart. That's why many people don't do it. They would rather live in their dysfunction because they know what to expect—it's familiar.
Change can be hard, scary, and unpredictable. But it can also be beautiful, especially when we are able to come out on the other side of our pain and see the miraculous work God has done.
When I first started this ministry, the Lord encouraged me to be real.
When I am open and transparent with all of you, it gives you permission to share from your broken places too.
I have experienced tremendous healing as a result of doing the conference calls the past 10 years. The work of the Holy Spirit, self-examination, and a safe community in which to share are the most important elements for true healing and the ability to break dysfunctional unhealthy behavior.
You're only as sick as your secrets.
Sharing your secrets in a safe and loving environment helps you to begin the healing process. It brings that secret thing into the light, and the devil no longer has power over you in that area. I am praying that each of you experience true healing in all of your broken areas. You are safe on our conference calls, dearly beloved of the Lord.
I also needed to practice what I preached.
If I was telling you to stand up to the bully and use your voice, then I needed to do the same thing.
There is a recovery statement: Say what you mean but don't say it mean.
God has shown me how to stay calm, to allow the other person to speak, and try to stay on topic. Then when it's my turn, I share my perspective but in a way that honors God.
I apologize when I need to, but I don't allow others to just dump on me or yell at me. I walk away or hang up because that's not an acceptable way to communicate. I don't allow others to be verbally abusive to me. By sharing with you, it also helped me to practice those same principles in my life.
God showed me He wanted to be first in my life.
Once I put God first in my life, then what others thought of me didn't matter so much anymore. I was trying to please them so they would love me, but that never worked anyway. It only left me feeling empty, unloved and depleted of my energy. I realized I could never make someone happy or sad; I didn't have that kind of power. Only God can love me completely. So, I go to God when I need something because most people are not able to give me what I need anyway. They cannot give what they don't have.
Questions:
What areas from your past

t

rauma from abortion/abuse are you struggling with right now?
Are you able to share about them right now? Please limit your shares to 10 minutes due to the number of women on the call.
How can we be praying for you?
Remember: When your father and your mother forsake you, Then the LORD will take you up. For the Lord is good; His mercy is everlasting, and His truth endures to all generations. He binds up the brokenhearted and heals all of your wounds.
Please reach out if you need prayer or just want to talk. Email me at: toni@myashestobeauty.com.
You are loved,
Toni