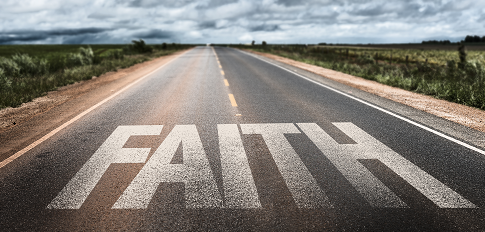 Luci's blog
John 16:33, John 14:27, and 2nd Timothy 1:7
When I was a little girl, I feared so much in my life, especially in my home where I should have felt safe. I can remember fear always being with me. At a very young age, while laying in my crib my older brother would come in and silently hover over my face, to frighten me. For years he tormented me in so many ways, including sexual molestation when I was an adolescent but no one came to my rescue. My parents were mostly present but unaware; they were not able to care for us individually since there were so many of us; I had 14 brothers & sisters. They were busy working, training us to do household chores, taking care of the home and keeping us afloat. My mom was not a communicator and didn't engage in individual conversation with us. And my father was a very angry man who took his frustration out on us kids, so in fear I hid from him when he came home from work. But that was not always an option.
Over the years, I learned that if others saw my fear, they would take advantage of and sometimes prey on me. Eventually I learned to mask my fear with a false persona of self-confidence to prevent anyone from getting too close and hurting me emotionally. I worked really hard to provide for myself and created a perception that I could overcome any threat that came into my life; I was convinced, I could protect myself. This worked as long as I was able to control my environment. But that is not reality. We know there are many situations we can't control, including our relationships with others!
Into my early teens my life spiraled out of control with promiscuity, broken relationships, drug and alcohol abuse until I came to the point that I lost what sliver of hope I had and felt an overwhelming sense of despair. Fear ruled my thoughts and no matter how hard I tried to bury it; it was always present in my heart. I continued on this destructive path, trying to bury the pain, until one day I found myself pregnant and this situation stopped me in my tracks! I feared that my lifestyle would be exposed, I was ashamed and feared what others would think of me. I was single, in my 20's and didn't really know the father, so I had an abortion. That is when I found myself unable to cope with my decisions, especially the one that took the life of my child. This choice brought me to a point of extreme crisis. I couldn't move past this decision which was always in my thoughts and defined who I had become.
During the time span of my disfunction, from the age of 14, I can remember followers of Jesus telling me about Him, but I was afraid of getting involved in what I thought was the rigid religion I grew up in that had nothing to offer me except judgement. For 11 years Jesus sought me out and one day, ironically, 9 months after my abortion, He opened my eyes to see His truth and, on that day, I asked forgiveness for all my sins and invited Him to be my Lord and Savior. As I began to walk with Him and explore the bible, I read that He would care for me and that I could exchange my fear for faith in Him, and in His promises!
As a new Christian, just learning about the ways of God and who I was in Him, I continued to operate out of fear. But over time, I came to understand that fear and faith cannot co-exist. One will always negate the other. This was a life changing truth for me!
For the past two or so weeks we've been listening to the world and experts tell us to, "Be afraid, fear for our health, the health of our family members, the economy, losing our jobs, not having enough to sustain us, to avoid all social contact, that things are going to get much worse, that there is a silent killer among us!"
The government entities have closed down the parks, schools, restaurants, businesses and more. The stock market is plummeting and the world is reacting in panic, wondering what the future holds for them and their children. Many are selfishly hoarding goods in the event they have to be quarantined. There is uncertainty all around us. While I'm very aware of what's happening and that we have good cause to experience this fear and concern, I want to share 2 perspectives that I hope will help us put things into perspective.
And I heard Satan Say, "I will cause anxiety, fear and panic. I will shut down business, schools, places of worship, and sports events. I will cause economic turmoil. I will isolate them so I can more easily attack and cause great fear, so they will lose all hope."
Then, Jesus said: "I will bring together neighbors, restore the family unit, I will bring dinner back to the kitchen table, I will help people slow down and appreciate what really matters. I will teach my children to rest and rely upon me and not the world, their money, or possessions. I will provide for all their needs."
What are you fearful of?
How do you respond when you cannot control your environment?
The Lord has given us His Word to show us how we can be encouraged through difficult times and not to react in fear.
We read in John 16:33, "I have said these things to you, that in me you may have peace. In the world you will have tribulation. But take heart; I have overcome the world."
John 14:27, "Peace I leave with you, my peace I give you; not as the world gives do, I give to you. let not your hearts be troubled, neither let them be afraid."
2 Tim 1:7, "For God gave us not a spirit of fear, but of power and love and self-control."
In Christ's love,
Luci