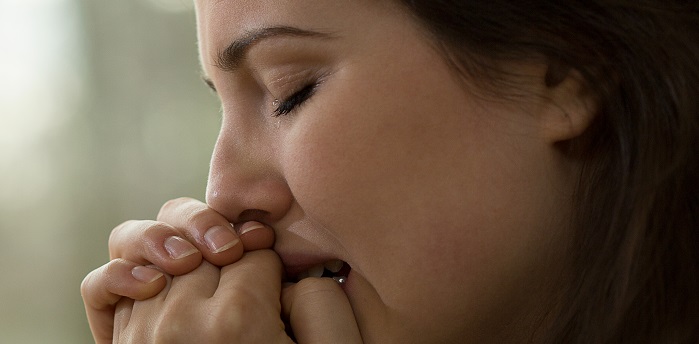 Tools the Enemy Uses to Keep Us in Bondage: (Part 1) Fear
by Toni Weisz/ Recovery Tools
Scripture References
2 Timothy 1:7
For God has not given me the Spirit of fear, but of power and of love and a sound mind.
1 John 4:18
There is no fear in love; but perfect love casts out fear, because fear involves torment. But he who fears has not been made perfect in love.
Question: What is preventing me from recognizing I have a problem?
Fear is a tool the enemy uses to keep me in my dysfunction: the fear of change, the fear of the unknown, and fear that if I do change, I will lose a relationship.
What are your fears? Make a list of them all.
What is preventing you from truly looking at your life and asking God to help you change?
When I truly ask and seek the truth, God shows me my wounds and the lies I believe about Him, myself, and others. Once He shows me those areas, I accept them and seek His wisdom to change the things I can.
My areas of woundedness were once fear of rejection and abandonment, and believing the lie that if I was perfect, I would be loved. These fears caused me to become a people-pleaser and made me think I had to earn love from others and God.
I believed God would not forgive my sin of abortion, that my sin was too great. Now I know that was a lie from the enemy to keep me in bondage. I also believed I deserved to be emotionally abused because of my sins.
All this unhealthy thinking kept me in emotionally abusive relationships, isolation, depression, and hopelessness. But God in His mercy and grace filled my heart with His unfailing love, giving me the courage to step out of the darkness into His beautiful transforming light.
He helped me recognize the root causes of these lies and how to shred those lies to pieces using the Sword of the Spirit, the Word of God.
How can we pray for you?
I pray this topic has helped you to discover and conquer the fears and the root causes in your own life. Please reach out if you need prayer or a word of encouragement. Email: toni@myashestobeauty.com.
You are loved,
Toni
Read Part 2 here