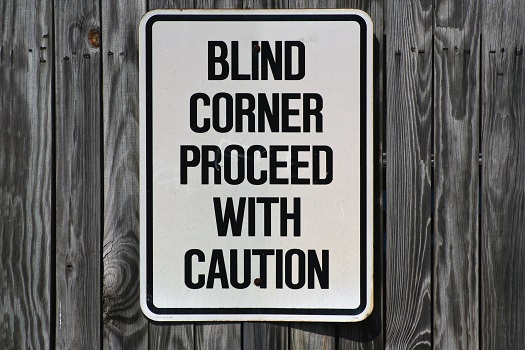 Tools the Enemy Uses to Keep Us in Bondage: (Part 3) Blind Spots
by Toni Weisz/Recovery Tools
Scripture References:
Psalm 119:18
"Open my eyes, that I may see wondrous things out of Your Law."
John 8:31–32
"Then Jesus said to those Jews who believed Him, 'If you abide in My word, you will be my disciples indeed. And you shall know the truth, and the truth shall make you free.'"
Blind spots are areas in my life in which I have been wounded and where I cannot see my character defects, sins, and unhealthy coping mechanisms.
My life was filled with destructive choices, all of which contributed to my woundedness and blind spots. Only God could show me these blind spots and help me to see what areas in my life I needed to work through and change.
In the past, a blind spot for me was being overly protective of my children. When I was a young mom and not a believer yet, I was fearful that God would punish me for my past abortion and take one of my children. I remember when my children hit three years of age, I thought, "Oh good, I don't have to worry about that."
But I still parented out of fear because I didn't want my children to make the same mistakes. They were not permitted to participate in many activities their public school friends participated in because of the church we were attending at the time.
God's Word shined light in these dark areas that were hidden for so many years. This light set me free from my fears, helping me to trust Him to release my children into His capable hands and allow them to make their own choices.
Later on, I had to apologize to my children for not allowing them to do certain things but also for being way too protective of them. They knew my heart, and they forgave me.
Another area that I had a huge blind spot was in my relationships with others. I did not see how I was allowing others to take advantage of me by manipulating and controlling me. I never developed a voice because I was fearful of rejection and abandonment, which caused me to accept this unacceptable behavior.
I felt I deserved to be abused because of my past sins, which was a lie from the devil. I hated myself and did not respect myself. So, how could I expect others to love and respect me? I allowed others to control and manipulate me because I put their opinions above God's in my life.
My people–pleasing was out of control, and I could never say no because I didn't want to disappoint others. So, I ran around like an idiot, exhausted physically and emotionally drained and all along feeling very empty and unloved inside.
Why was I doing these things? Oh, yes, so others will see value in me and love me.
Well, that never worked. The only one who ever saw value and worth in me was God.
Over time, God was removing the blindness, and I started seeing my unhealthy thinking. As I was seeking Him more and the truth about my past, He started revealing things to me that I did not see before.
I am so thankful for the day when God filled me with His love so completely that I finally stopped looking to humans to approve of me or love me. I was content solely in my relationship with the Lord. He was the only one I needed. This perspective changed my life forever. I am so grateful for God showing me my blind spots so I could know the truth, confess my sins, repent and be set free.
Ask God to show you what your blind spots are.
Questions:
What areas has God revealed to you that were blind spots?
Can you share them with the group?
How can we pray for you?
I pray this topic has helped you to discover blind spots in your own life. Please reach out if you need prayer or a word of encouragement. Email: toni@myashestobeauty.com.
In His love and service,
—Toni
Read Part 2 here