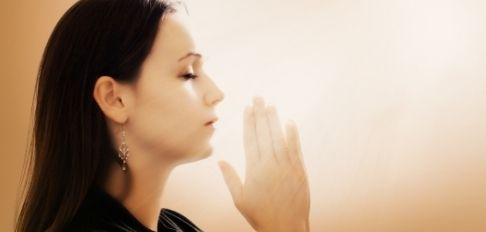 A Time for Prayer and Repentance
Today in church, my pastor preached about the Prophet Jeremiah and why God was punishing His people at that time. God had allowed Nebuchadnezzar to come to plunder and carry away the King of Judah, the King's mighty men, 10,000 captives and all the craftsmen and smiths. None remained except for the poorest people of the land as described in 2 Kings 24:14. God punished them for their idolatry and for passing their children through the fire, which we understand to be child sacrifice. Many Jews at that time would sacrifice their children to Baal and Molech in order to receive favor from these false gods. In a similar way, we have followed in their footsteps by terminating the lives of our children. However, we have done so while our children were still in our wombs. As a nation, we have murdered over 60 million children. My heart breaks when I think of the multitude of families that are missing a child, a grandchild, a great grandchild, a brother and a sister. Entire generations of our families are missing. We have played "god" (little "g" god) by deciding whether our children live or die. So, I dedicate a special prayer today for each woman in this ministry and for our nation to repent of its sin of abortion in order to save future generations from death and destruction.
Forgive us, Lord, for putting ourselves on the throne of our hearts instead of You. Only you can give life and take life. Forgive us for our sin of abortion. We are so sorry that we robbed you of the precious lives that you gave us. Forgive us for having sex outside of marriage thinking we knew best. You only wanted to protect us from the harm it would cause us and our children. Forgive us for our sin of lust and fornication.
"Search me, O God, and know my heart; try me and know my thoughts: and see if there be any wicked way in me, and lead me in your way everlasting." (Psalm 139: 23-24) Heavenly Father, in the powerful name of Jesus I pray. Come Holy Spirit and search each heart now, remove any blindness, help us to trust You and to surrender every part of our being to You. Bring into the light our evil thoughts and actions that have hurt You, others and ourselves. Lord, forgive us for our selfish ways and our impure thoughts. Cleanse us from all our iniquity and cleanse us from our sins. We need You to renew our minds and purify our minds with the powerful Word of God. Bring down any unhealthy thinking or critical and unkind thoughts. Help us to be humble and teachable. Remove our sin of pride far from us. We want to walk in your ways, Lord. We want to relinquish control to you, Lord. We want You to be first in our lives, Lord. We want You to be glorified through our lives, Lord. Be magnified in us today.
Lord, we are totally broken over our sins. "For godly sorrow produces repentance leading to salvation, not to be regretted; but the sorrow of the world produces death." (2 Corinthians 7:10) When we sin, let us think back to the Old Testament and picture the gruesome sacrifice of animals for a covering over our sins. In the New Testament, Jesus, the sinless Lamb of God, came and atoned for our sins and removed them from us. He was our substitute. He paid our sin debt so we can now be righteous before God. Without the shedding of blood, there is no remission of sins. You are Holy, Lord. Help us to be pure and holy. Help us to be separated from the world. We are foreigners here. This is not our home. Let us not be like Lot's wife, who turned back to see the destruction of the world she came to love more than You, Lord. As a result, God judged her, and she was turned into a pillar of salt. Let me love Your ways, Lord, more than anything this world can offer me.
How long, Lord, will you hold back your hand of judgment upon America? Is what we are experiencing today a result of your church not standing up against all the evil in our world? How long will you tolerate our sin of pride, idolatry and murder without bringing judgment upon us? Have mercy upon us, O Lord, and hold back your hand of judgment upon us. Help us to acknowledge that our time is short. Help us to be about your business in this world. Give us a new, fresh outpouring of your Holy Spirit to be bolder, more courageous and more effective in the things we do in this ministry, in our churches and in our families and workplaces. Set our hearts on fire with the power from your Word. In the powerful name of Jesus, I pray.
Let's take time now to allow the Holy Spirit to search our hearts. Thank you Lord for what you will do in our lives.
You are loved,
Toni