Discover and receive the forgiveness, healing and peace that God offers you.
It's time to heal. Are you ready to take that step?
RECEIVE God's forgiveness and be FREE of guilt and shame.
You're not here by accident—this is an answer you've been looking for.
Do you need post-abortion recovery and healing?
There's hope and help.
You don't have to feel alone.
Are you ready for abortion recovery and healing?
Get the New EBook!
Published by My Ashes to Beauty
LEADING THEM INTO HIS LIGHT
Please make a DONATION to receive the eBook
Hi, I'm Toni Weisz—welcome to a corner of my world!
Everyone has a story.
And I hope that by sharing mine, you will find the help and healing you are searching for.
This may sound peculiar, but I actually thank the Lord for the pain that I've experienced in my life, because without the pain, I might not have found HIM.
One of my favorite Scriptures is, "And you will seek Me and find Me, when you search for Me with all your heart." Jeremiah 29:13
Pain can be a good thing; it makes me aware that there is a problem. I believe God gives us the ability to feel pain to let us know something is wrong and needs our attention. I'd like to share a bit of my story with you…(click here)
Join Toni's Teleconference Calls
Read How Toni's Teleconference Calls Are Transforming Lives
Get the New eBook
Published by My Ashes to Beauty
LEADING THEM INTO HIS LIGHT
Compilation of Post-Abortion
Healing & Recovery Stories in an eBook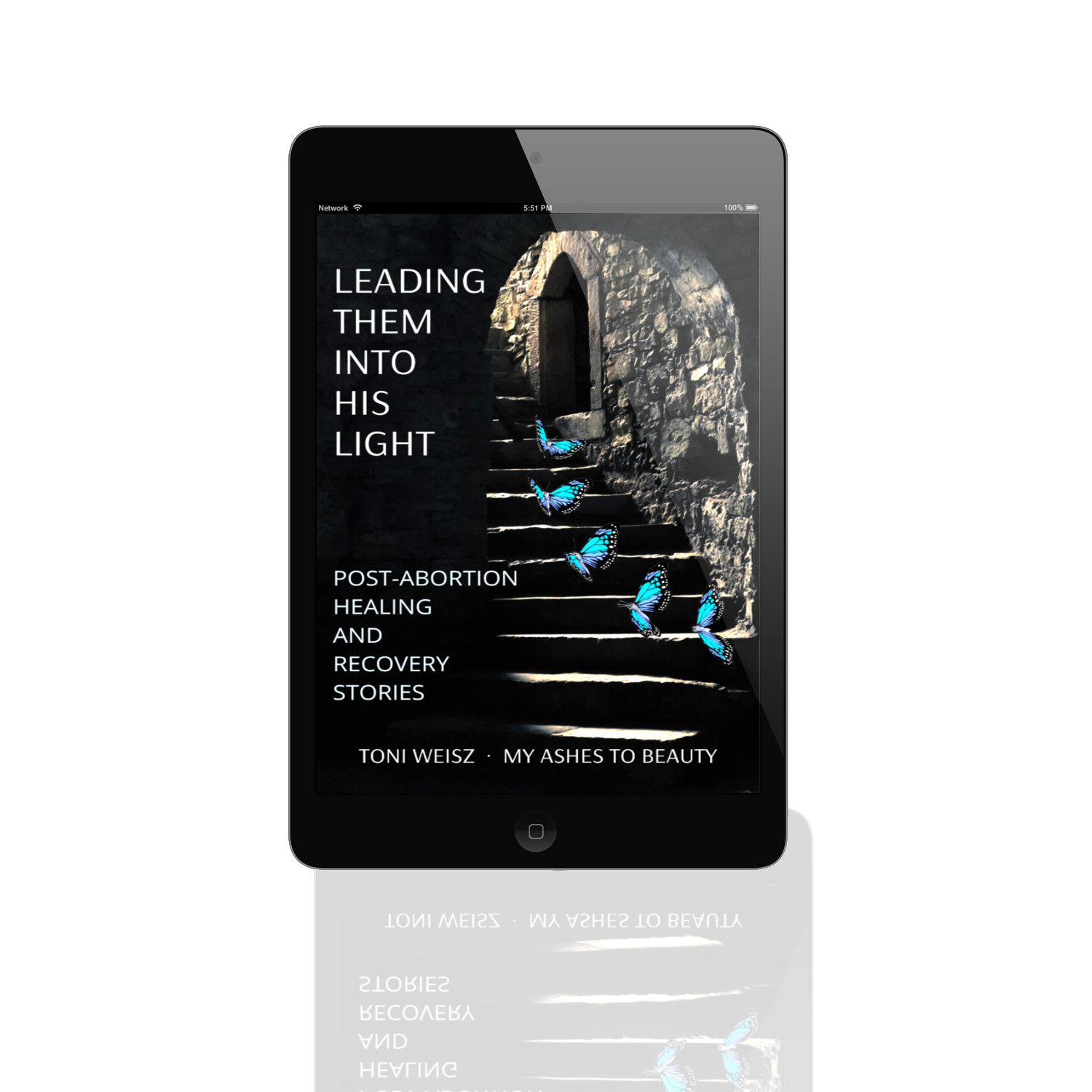 In this ebook, you will read 17 true short stories about women who have experienced the pain, agony, sorrow and regret of having an abortion. For many, it took YEARS of suffering the crippling effects of sin, guilt and shame before coming to know the ONE who took all their sin, guilt and shame upon Himself. Although you can't turn back time and undo a sin, you can turn from sin and receive AMAZING GRACE and complete forgiveness, recovery and healing through Jesus Christ. These women have found the answer to being HEALED and FREE from the chains of darkness. You CAN have a new beginning–TODAY!
Please make a DONATION to receive the eBook
Hello Family, Pastors, and Friends, Please Click HERE for the link to my homepage for an opportuntiy to support the First Care Walk & Run for Life that takes place on Saturday, November 21, 2020 at John Prince Park in Lake Worth, FL. I am praying you all will make an effort to walk this year.
Blessings, Toni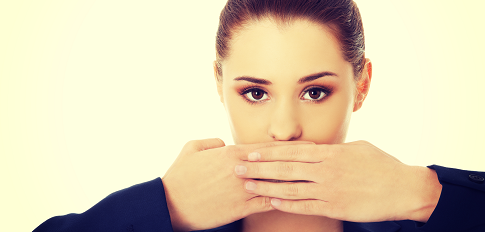 Why are we fearful to share our abortion secret? John 10:8-11 What is holding Christian women back from admitting this sin and coming forward to ask for healing? Why do women in leadership feel they cannot share they had an abortion? Will their ministries be less...
read more
Jackie's Blog "God & OCD"
My name is Jackie and I am here to tell you that you are not alone. Today I was moved powerfully and urgently to start this blog. There is someone out there who is meant to read this now. I don't know who you are or anything about you. The only thing I do know is...
read more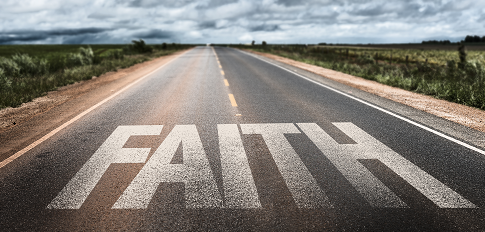 John 16:33, John 14:27, and 2nd Timothy 1:7 When I was a little girl, I feared so much in my life, especially in my home where I should have felt safe. I can remember fear always being with me. At a very young age, while laying in my crib my older brother would come...
read more
ABORTION RECOVERY AND HEALING IS MY MINISTRY AND CALLING
I'm available to speak at churches, schools, groups, clubs and organizations of any size.
Please email me and I will get back to you asap.
—Toni Weisz
My email: arwsg4u2@gmail.com
(ARWSG) Abortion Recovery Women's Support Group
Your donations* are greatly appreciated and go to help other women step out of darkness and isolation into Jesus' glorious healing light. Thank you so much!
*This is not a tax exempt organization, therefore, your donations are not tax-deductible.
Click the Donate button to be taken to PayPal to make your secure donation.
Thank you!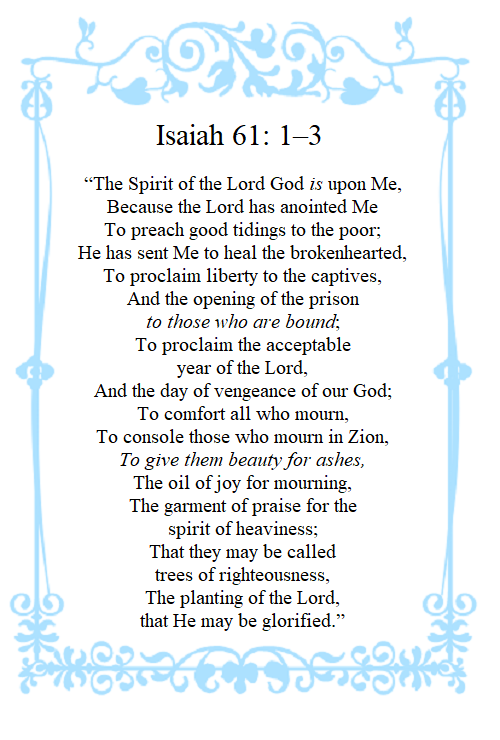 You CAN have a new beginning!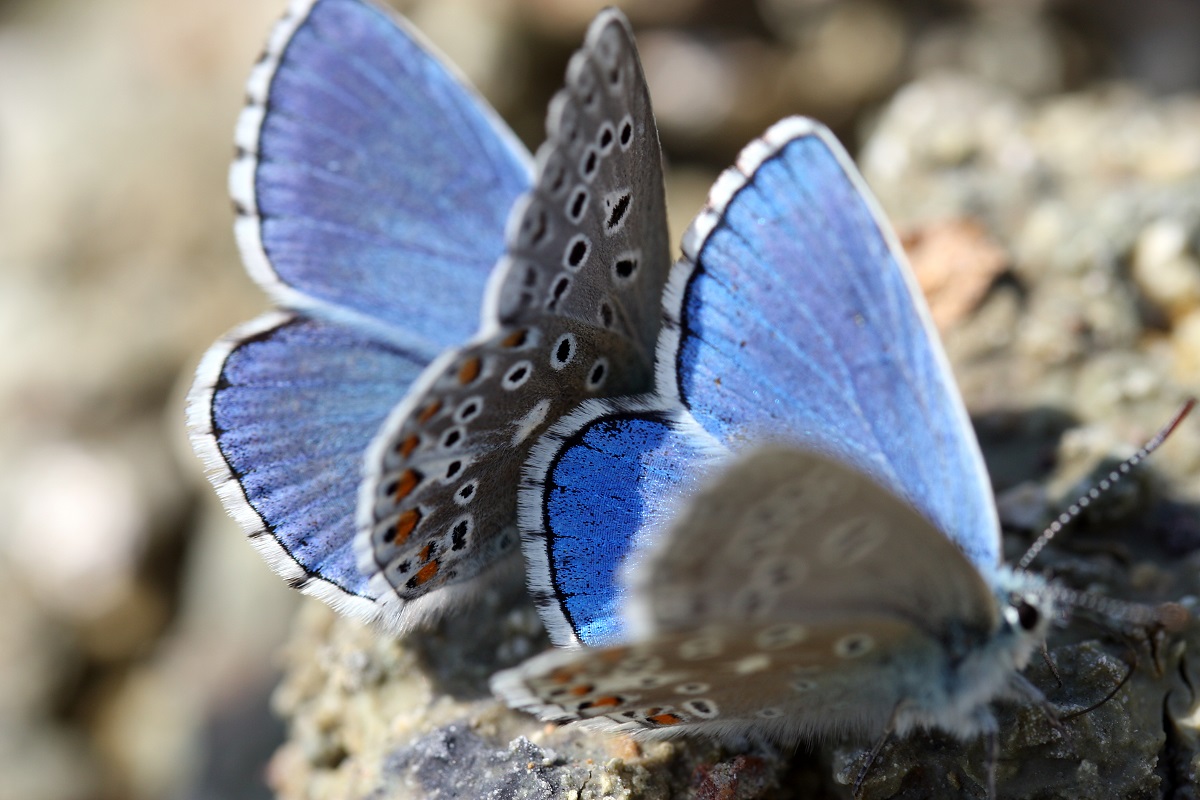 Thank You for Loving Me;
Thank You for carrying me,
when I could not walk.
Thank You for loving me,
when I felt unloved.
Thank You for never leaving me,
when I felt abandoned by others.
I am so grateful for Your Love.—Toni