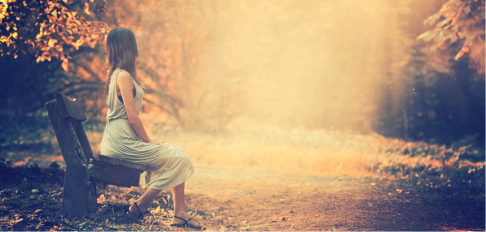 Unmet Expectations
by Luci Boudreaux/Spiritual Insights
Scripture References:
Hebrews 4:16
"Let us then approach the throne of grace with confidence so that we may receive mercy and find grace to help us in our time of need."
Psalm 27:13–14
"I believe that I shall look upon the goodness of the Lord in the land of the living. Wait for the Lord; be strong, and let your heart take courage wait for the Lord!"
After I surrendered my life to Jesus at age 25, I was so excited to go with God and live for Him. After years of mental and physical abuse by others and by my own poor life choices, which included abortion, I was anxious to start fresh. And I dared to dream for a normal life with God at the center.
I attended church, studied the Scriptures and hung out with other like–minded believers. I had great expectations about how God would fulfill my dreams to be a wife and a mom. And seeing all the young families at church intensified my longing to have my own family.
Years passed as my hopes and dreams went unfulfilled, in spite of my prayers. I got tired of waiting on God, so I took control and started dating a man who said the things I wanted to hear, but he turned out to be the opposite of the godly man I wanted to be with. You can read the whole story about "The Angel of Light" on MyAshesToBeauty.com under Luci's Blogs, Abuse Recovery.
After three years of abuse and separation from God, I ended the relationship and surrendered my singleness to the Lord. And not long after this, I met the man that I've been so thankful to be married to for 21 years! In this difficult experience, God taught me that waiting on His timing and trusting His wisdom brings the best results.
Fast–forward to today, and again, God has me in a place of learning to trust and believe His promises. I have been physically suffering for years with GI tract and stomach pain. You might say, I carry stress in my gut! In the last few months, it has become debilitating. I've been aggressively reading and applying what the experts tell me to do, but nothing has brought relief. I also searched for a healthcare professional that could help to heal me. But as I prayed for guidance and searched for months, the doors continued to close.
My hope was fading as I questioned God, "Why? Why all this suffering? Why all this waiting?" In my weakened state, I believed the lie that God would not bring healing and that He wasn't hearing my cries for help.
In this process, God showed me that I needed an adjustment in my perspective because I had lost sight of what He was and is always doing in the life of His children. He was helping me see that I was allowing the cares of this world to affect me, that I was anxious about many things, and it was manifesting in my body breaking down. In addition, he was preparing the perfect time for me to meet the right doctor. And as an added bonus, which I know was part of His plan, I not only met her but was also able to minister to her very precious mother who happened to be visiting.
God is not in the business of meeting our desires and needs in what WE believe to be the perfect time. He wants everything to be for our ultimate good (heart, mind and spirit) and for His glory. Just like Job, we can't understand the mind of God, nor can we see the incredible plans He has for us. We have to trust that He loves us beyond our wildest dreams.
God has had His hand on my life circumstances this whole time! But He was waiting for me to give Him control and to trust His promises for me, as Scripture guides us. And one passage to emphasize is Psalm 25:9: "He leads the humble in what is right, and teaches the humble His way."
QUESTIONS:
What are you hoping and waiting for in your life?
Do you have a testimony of how God has answered your prayer in a way that surprised and blessed you beyond your expectations?
How can we pray for you?
I pray this topic has been helpful for you. You can reach me at: overcomer982@icloud.com.
Blessings,
Luci