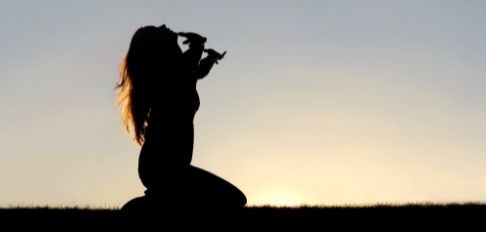 Fear of Surrender
November 13, 2021
Fear: Panic flight, causing of fear, terror (Strong's Greek)
Surrender: Given out or over, surrendered, delivered (Strong's Greek)
Scriptures
2 Timothy 1:7
"For God has not given us a spirit of fear, but of power and of love and of a sound mind."
Psalm 25:20
"Keep my soul, and deliver me; let me not be ashamed, for I put my trust in You."
Psalm 27:1-14
"1 The Lord is my light and my salvation; whom shall I fear?
The Lord is the strength of my life; of whom shall I be afraid?
2 When the wicked came against me to eat up my flesh,
my enemies and foes
They stumbled and fell.
3 Though an army may encamp against me,
my heart shall not fear;
though war may rise against me,
in this I will be confident,
4 One thing I have desired of the Lord,
that will I seek:
That I may dwell in the House of the Lord
All the days of my life,
To behold the beauty of the Lord,
and to inquire in His temple.
5 For in the time of trouble
he shall hide me in His pavilion;
In the secret place of his Tabernacle
He shall hide me;
He shall set me high up on a rock.
6 And now my head shall be lifted up above my enemies all around me;
Therefore I will offer sacrifices of joy to His Tabernacle;
I will sing, yes, I will sing praises to the Lord.
7 Hear, O Lord, when I cry with my voice!
Have mercy also upon me, and answer me.
8 when you said, "Seek My Face,"
My heart said to You, "Your face, Lord, I will seek"
9 Do not hide your face from me;
Do not turn your servant away in anger;
You have been my help;
Do not leave me nor forsake me.
Oh God of my salvation.
10 when my father and my mother forsake me,
Then the Lord will take care of me.
11 Teach me your way, O Lord,
And lead me in a smooth path, because of my enemies.
12 Do not deliver me to the will of my adversaries;
For false witnesses have risen against me,
And such as breathe out violence
13 I would have lost heart, unless I had believed
That I would see the goodness of the Lord in the land of the living.
14 Wait on the Lord;
Be of good courage,
And He shall strengthen your heart;
Wait, I say, on the Lord!
When I say "fear of surrendering," I'm not talking about our salvation. I'm talking about the things that we still hold onto that prevent us from completely surrendering our lives and will to Jesus.
Why do I still try to control my life, circumstances, and relationships? Why do I rely on myself instead of God?
Fear of surrender says that I believe that my way is better than God's and that I trust myself more than the Lord to protect me, provide for me, and decide what's best for me. It says that I am my own god.
When I am focused on my wounds from my past, I am not looking to Christ or to the liberty I now live in as His daughter.
Galatians 5:1 says "Standfast therefore in the liberty by which Christ has made us free, and do not be entangled again with a yoke of bondage."
Surrendering is a daily choice. Instead of surrendering to Jesus, am I running to activities or behaviors that will harm me and hold me back from freedom in Him? If so, what are those things?
Do I run to any detrimental outlets including or similar to the following?
Overeating, undereating, or obsessively controlling what I eat
Relationships that feed my negativity
Gossip
Judgment of others and having a critical spirit, which prevent me from recognizing my shortcomings and working on myself
Control of people and my environment (e.g., being a hover mother, bossing around spouses or friends)
Not trusting God to handle a situation and outcome for a friend or loved one
Obsessive cleaning and/or organizing
Substance abuse (e.g., of alcohol and/or drugs)
Compulsive shopping
Failing to take care of myself
Overexercising
Busyness in the name of God
Overworking or being overly career oriented
People pleasing instead of God pleasing
The fear of surrender is a demonic spirit to which we give opportunity for entry into our lives by not staying steadfast in our walks with God, not staying in the Word and renewing our minds, running to sin, and not keeping our eyes on Jesus.
Questions
What things or old habits do you still run to that are preventing you from fully living a life surrendered to Christ today?
What do you do to protect your mind and stay focused on the freedom that Christ has given you?
Choose a scripture that you can memorize and speak out loud when you are struggling with surrendering a specific situation to God or ending an old habit. Please share it with the group.
What specific thing can we be praying for you to be delivered from today?
God's Beloved 1 John 3:2