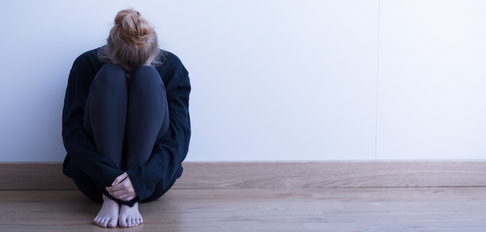 How to Overcome Trauma
By Toni Weisz/Abuse Recovery
Psalm 147:3, Psalm 27:10 and Psalm 100:5
"Trauma can be more than a dark pit of despair or a spiral of depression. It has the potential to be our deepest source of empathy, strongest point of connection, and most forceful impetus (stimulus) for growth if we bravely choose to let others into both the brokenness and the mending.
My Brokenness becomes beautiful when I see Trauma as an opportunity to grow." (Excerpt taken from the devotional Suffer Strong: A Plan to Redefining Everything, by Katherine and Jay Wolf.)
Psalm 147:3
He heals the broken in heart, and binds up their wounds.
Psalm 27:10
When my father and my mother forsake me, Then the LORD will take me up.
Psalm 100:5
For the Lord is good; His mercy is everlasting, And His truth endures to all generations.
It takes courage to face the trauma from our past. This is not an easy process, in fact it is quite painful at times, and it is not for the faint of heart. That's why many people don't do it. They would rather live in their dysfunction because they know what to expect—it's familiar.
Change can be hard, scary, and unpredictable. But it can also be beautiful, especially when we are able to come out on the other side of our pain and see the miraculous work God has done.
When I first started this ministry, the Lord encouraged me to be real…
When I am open and transparent with all of you, it gives you permission to share from your broken places too. I have experienced tremendous healing as a result of doing these calls the past nine years. The work of the Holy Spirit, self-examination, and a safe community in which to share are the most important elements for true healing and the ability to break generational curses. I am praying that each of you experience true healing in all of your broken areas. You are safe here, dearly beloved of the Lord.
Questions:
What areas from your past Trauma are you still struggling in?
I am still struggling with my co-dependency issues with my spouse. It's a tricky place to be.
Where does Godly wisdom and discernment end and co-dependency begin?
Am I putting off conversations because it's not the right time or am I fearful to bring it up at all? I do not want to fear man, and I feel at times I do when it comes to perceived authority figures. The Lord sweetly whispers to my heart how much I am loved by Him, how He knows the cry of my heart, and that He has collected all my tears in a bottle.
One thing I know: He wants me to be bold and courageous, to speak the truth in love, and to leave the rest in His hands.
How can we pray for you?
Please pray with me that the Holy Spirit will go before me to prepare my husband's heart. Thank you for allowing me to share.
Remember: When your father and your mother forsake you, Then the LORD will take you up. For the Lord is good; His mercy is everlasting, And His truth endures to all generations. He binds up the brokenhearted and heals all of your wounds. Please reach out if you need prayer or just want to talk.
You are loved,
Toni