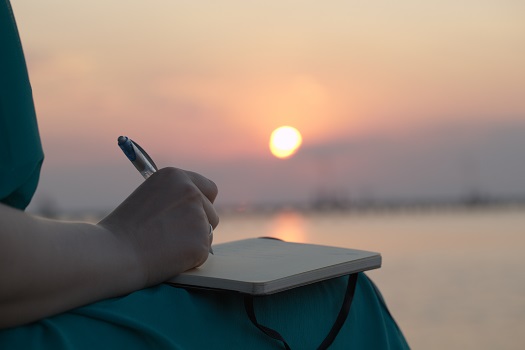 WE NEED YOU, GOD
Journal Entry on Good Friday, April 15, 2022
Dear Heavenly Father,
Your children are in need.
We need You to move mightily on their behalf.
We need You to bind up the brokenhearted and heal their wounds.
We need You to heal them mentally, emotionally, and physically.
We need You to multiply their resources.
We need You to provide for all of their needs.
We need you to lead, guide, and protect them.
We need You desperately.
You are our only Hope.
Our faith and trust are in You and You alone.
God, we need you now!
Written by Toni Weisz on behalf of her children in their season of prolonged suffering.
BROKEN & CONTRITE HEART
January 7, 2020
A broken and contrite heart, O God, thou wilt not despise. (Psalm 51:17b)
Lord Jesus, what do you want to show me?
Little Bird, stay dependent upon me for all things, seek my wisdom and discernment and I will move mightily on your behalf because you are my chosen vessel. Be bold and courageous and fear not for I am with you wherever you go.
GREATER WORKS
January 1, 2020
Lord, I am overwhelmed by your extravagant love for me and these precious women. A few days ago, I began praying about our financial needs. Shortly after, on the last day of 2019, we received $1600 from some dear friends! I cried when I received the emails stating that someone had donated monies to the ministry. Oh God, You are so good to me and I am so grateful for Your love and forgiveness. Thank You for setting me free and giving me a new life, a new purpose, and a new song. Lord Jesus, what do you want to show me?
Little bird, greater works than this will I do, be obedient to me, and I will open doors, I will open the eyes of the blind, and I will open their hearts, and I will give them courage to come forward out of the darkness into My healing light. I will go before you, and I am behind you, and I will lead you by My righteous right hand. You are my precious daughter in whom I delight.
WHY, LORD?
December 19, 2019
Why Lord are not more women coming forward to be healed from a past abortion? I have tears in my eyes, Lord I don't understand please show me, what I am supposed to do?
"Little Bird, keep getting the word out and I will pour out my Spirit upon them and I will draw them into a saving relationship with me and I will forgive their sins and I will supernaturally heal them."

Thank you Lord, I trust you. Toni
FORGIVEN & CHANGED
May 2018
If all you want is to be forgiven, admit your sin and brokenness to God.
If you want to make a change, admit it to someone else.
James 5:16a
Confess your faults to one another and pray for one another that you may be healed.